High Risk - High Reward
Nano-X Imaging (NNOX) went public in the second half of 2020 and has been on a rollercoaster of a ride. The Israeli company purchased imaging technology in 2012 from Sony, and is planning to produce a new imaging device with a much smaller footprint and lower price than a tradition x-ray machine. The produced images are fully digital and the company uses it's own software, which can be combined with other artificial intelligence technologies to potentially improve diagnosis and further aid clinical imaging analysis. For investors this is especially compelling since the company is planning on making this a subscription model with a charge per image - similar to a SAAS software model. Nano-x is even planning on giving the machine to hospitals for free, in jurisdictions where that's legal, and profiting on the per image subscription fee.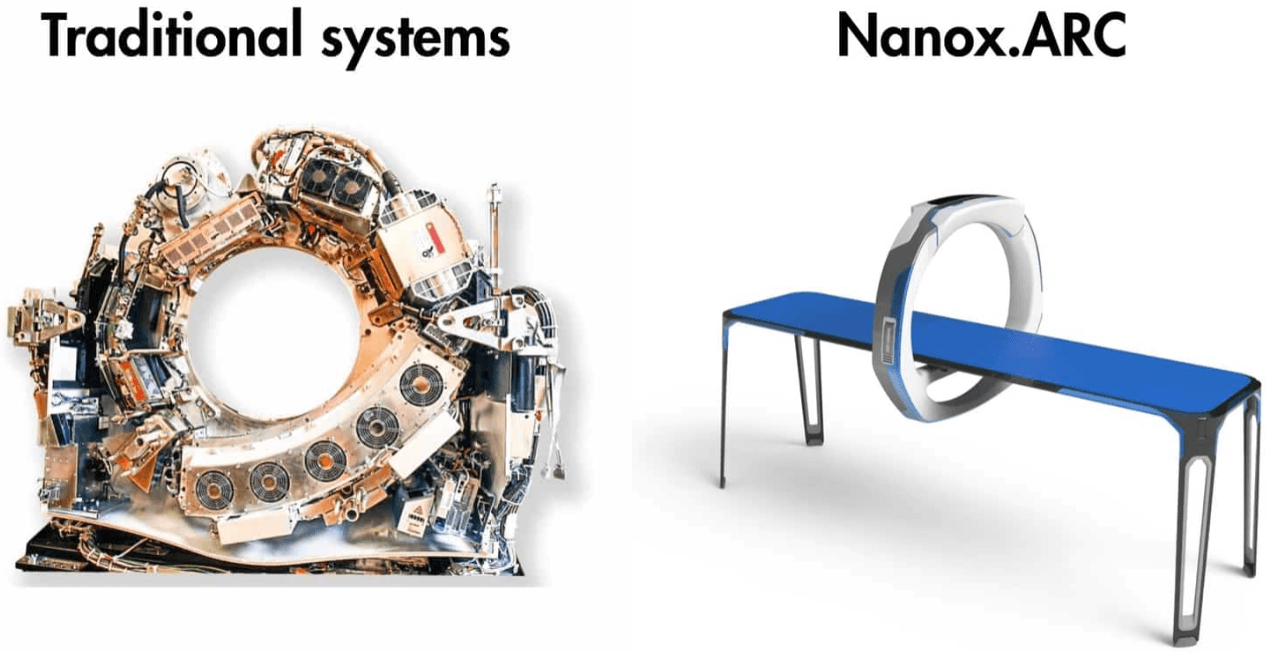 Founder and Backers
The founder and CEO Ran Poliakine has a long track record of starting successful companies, which include: Powermat, Wellsense, Years of Water, QinFlow, Illumigyn, Tap Systems, SixAI, Musashi AI
Polakine's largest other company, Powermat Technologies, has become one of the two major wireless charging formats which has been adopted by AT&T, Duracell, Starbucks, Flextronics,Energy Star.
Nano-X also has secured partnerships with Foxconn Technology Group for manufacturing and Fujifilm, a veteran of the imaging space. It's also received a large investment from South Korea Telecom.
Risks
This company does not yet have an approved device or any real revenue. Investing in such an early phase company naturally carries a lot of risk. The recent run up has also expanded their market cap to over 2 billion, and with all of it's volatility there may be pullbacks ahead.
Shortly after the IPO the stock ran up over $60 a share, but a short seller report targeted the company which pushed the stock price back down closer to where it initially IPOed. However, the announcement of the demo(see catalysts below), has re-assured some worried investors of the alleged concerns and has helped the stock rebound.
Catalysts
The stock has three catalysts which are helping drive up the stock price
Thursday December 3rd 2020 - Live demo of the Nano-X Arc at the Radiology Society of North America 2020 virtual conference. This is especially important to refudiate the claims of the short sellers.
Any week - FDA 510(K) application in for a single-source device which could get approved before 1H 2021.
Mid-year 2021 - FDA 510(K) approval of the multi-source device, the one planned on being commercialized. This one is the bigger deal and is needed to drive revenue.
The FDA approvals get updated weekly at 1AM (EST) each Monday and can be found here.
This site references only our opinion and is for information purposes only. It is not intended to be investment advice. Seek a duly licensed professional for investment advice.