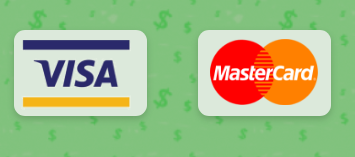 Digital Payment is the Future
Both Mastercard (MA) and Visa (V) are solid portfolio bedrock stocks to have in a diversified portfolio. For growth investors, they may somewhat reduce the volatility of a more aggrieve portfolio, yet still have produce returns which have been beating the S&P for several years.
The number one driver is the growth in digital payments, made both in physical retail locations and especially the growing e-commerce space. And the global opportunity is even larger when considering the global economy, especially emerging markets. Globally, electronic payments have just a couple of years ago eclipsed cash payments.
In 2020, reduced travel, especially business travel, has been somewhat of a headwind for the industry, but increased e-commerce transactions has helped the revenue bounce back from the lows, and finished the year with a year over year increase 1-5% in transactions.
Both Visa and MasterCard make most of its revenue from service and data processing fees. Unlike American Express and Discover, Visa and Mastercard have almost no consumer debt exposure.
Bottom Line
Visa is the larger and more dominant player in the space, and Mastercard is the number two player - think Coke and Pepsi. Both are growing domestically and internationally, and in some countries one has a larger footprint than the other. Visa has a slightly larger dividend, but Mastercard has been growing faster the past several years. While both are solid stocks, we like Mastercard a bit better because of the growth and continued larger growth opportunities.
| | Mastercard (MA) | Visa (V) |
| --- | --- | --- |
| Market Cap | $326.41 billion | $401.88 billion |
| Annual Revenue | $16.88 billion | $22.98 billion |
| EPS | $7.77 | $5.44 |
| Forward P/E Ratio | 40.27 | 35.50 |
| Price / Sales | 19.33 | 17.49 |
| Dividend Yield | 0.49% | 0.62% |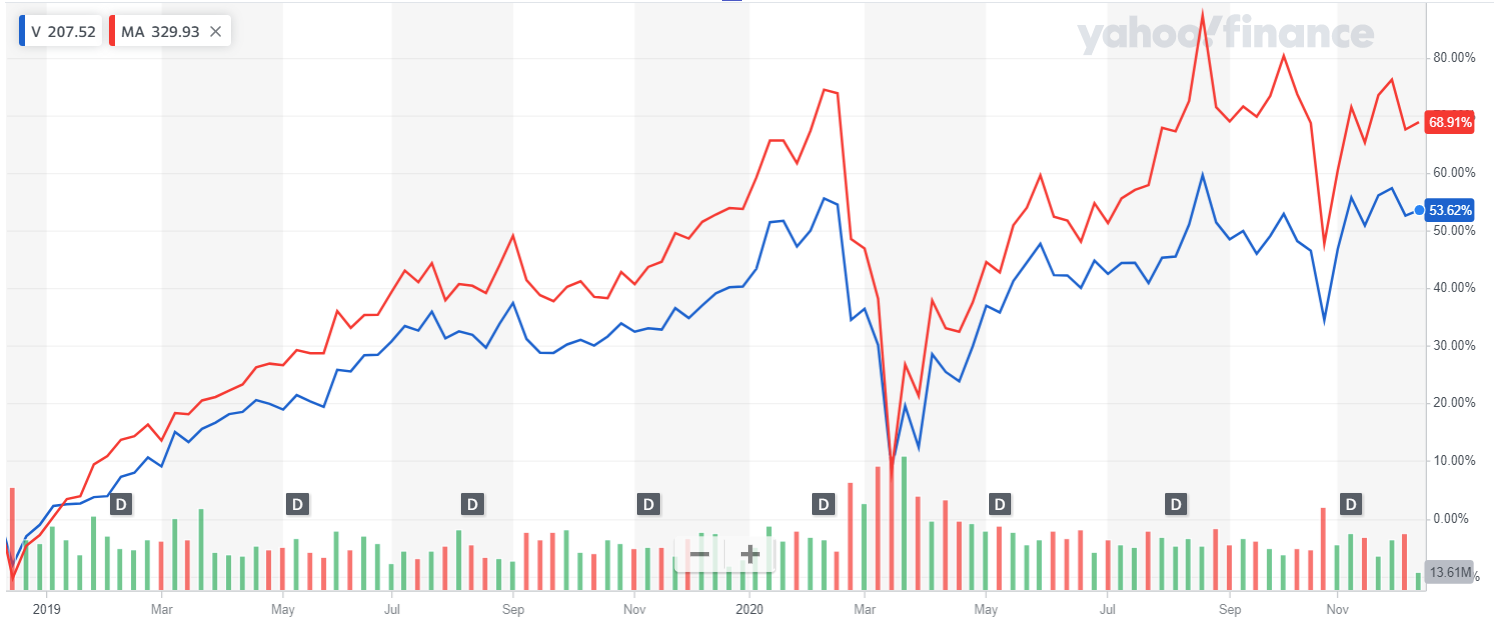 This site references only our opinion and is for information purposes only. It is not intended to be investment advice. Seek a duly licensed professional for investment advice. Disclaimer: We are long MA stock